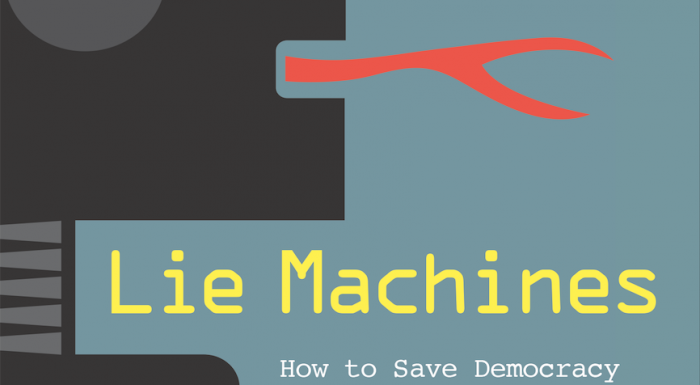 Lie Machines, the latest book by Philip N. Howard, Principal Investigator of the Project on Computational Propaganda, is now available to order.
Technology is breaking politics – what can be done about it? Artificially intelligent "bot" accounts attack politicians and public figures on social media. Conspiracy theorists publish junk news sites to promote their outlandish beliefs. Campaigners create fake dating profiles to attract young voters. We live in a world of technologies that misdirect our attention, poison our political conversations, and jeopardize our democracies. With massive amounts of social media and public polling data, and in depth interviews with political consultants, bot writers, and journalists, Philip N. Howard offers ways to take these "lie machines" apart.

Lie Machines is full of riveting behind the scenes stories from the world's biggest and most damagingly successful misinformation initiatives—including those used in Brexit and U.S. elections. Howard not only shows how these campaigns evolved from older propaganda operations but also exposes their new powers, gives us insight into their effectiveness, and shows us how to shut them down.
Philip N. Howard is a professor and writer. He teaches at the University of Oxford and directs the Oxford Internet Institute. He writes about information politics and international affairs, and he is the author of eight other books, including The Managed Citizen and Pax Technica.