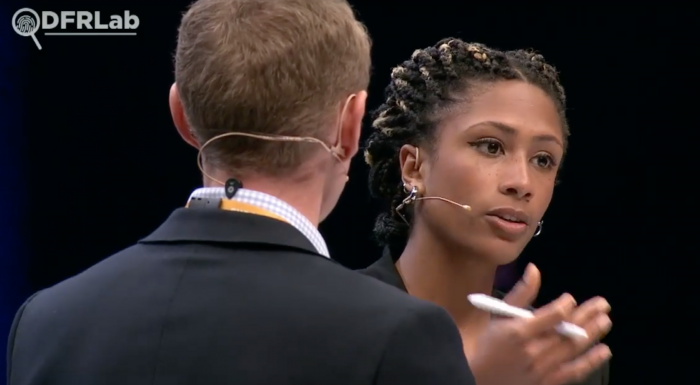 On June 20-21, the Atlantic Council Digital Forensic Research Lab (@DFRLab) hosted its 360/OS summit in London, England. 360/OS convenes journalists, activists, innovators, and leaders from around the world as part of a grassroots digital solidarity movement fighting for objective truth as a foundation of democracy. Over two days of interactive sessions and hands-on trainings, a group of 300 "Digital Sherlocks" created and cultivated techniques needed to expose disinformation, document human rights abuses, and report the actuality of global events in real-time.
At the event, ComProp researcher, Nahema Marchal, spoke with Mark Scott, Chief Technology Correspondent at Politico and Sasha Havlicek, Founding CEO at the Institute for Strategic Dialogue, about disinformation around and digital threats to EU elections.
Nahema: One of the striking things in the context of the European elections is that the nature of the problematic or low-quality information and content we saw in circulation had changed a lot. And in fact there was a lot of hybrid content.. sources that were not necessarily diffusing downright false information but very selectively reporting true stories that presented a one-sided narrative about political and social issues.
To watch the panel in its entirety, click here.